Throughout the year, Today's Family Dental sponsors various events and promotions that provide an opportunity for our patients to win terrific prizes.
The next referral giveaway is a Fire Pit, and zero gravity chairs. The more people you refer the more entries you receive! To enter, just ask any one of our team members for contest details.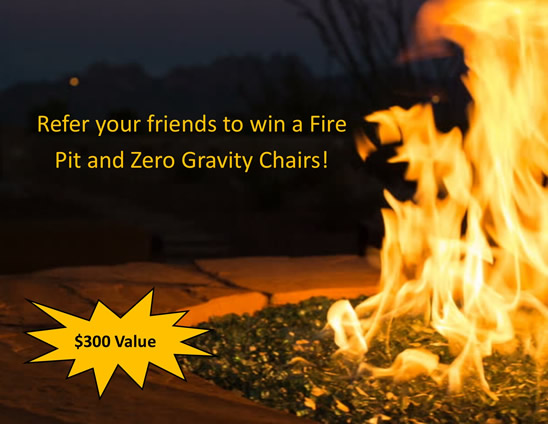 Check this page for information about upcoming promotions and giveaways.